Gala In-House Auction
---
The Triton Museum of Art has displayed and supported California art for over 50 years. The museum also maintains art education programs for underserved communities and students. You can now be a part of this effort! Each year artists and organizations donate to make an impact. We are now accepting donations for our gala which will be held in Spring 2021. ​ Contact: events@tritonmuseum.org
---
Make a Donation
---
Make a One-Time monetary contribution to the Triton Museum of Art, or set up a recurring donation by using the following secure link. Thank you! Make a Donation
---
Support and Sponsorship
---
The Triton Museum of Art provides high quality exhibitions and art education programs as a result of the generosity of our donors and patrons. Our most valued sponsors are those individual donors and artists who generously give their time, talent and money. The Triton Museum of Art gratefully acknowledges the following contributions, recently received. ​ Applied Materials Foundation Exhibition support for 2020 - 2021





Applied Materials Inc.
Sponsorship of the 2020 Online Art & Wine Auction
Sponsorship of the 2021 Chalk Art Festival and Online Auction



​ California Arts Council - Teen Docent Program funding received through the "Youth Art Action" program grant
- ArtTours funding received through the "Arts Education-Exposure" program grant
- Studio art classes for Life Services Alternatives (LSA) residents funding received through the "Local Impact" program grant
- Curatorial research funding received through the "Research in the Arts" program grant
​


City of Santa Clara General operating support




Delta Kappa Gamma Society Delta Rho Chapter: Loretta Claypool Memorial Fund Art supplies for classes/workshops Pre-K to high school

Heritage Bank of Commerce Sponsorship of the 2020 Online Art & Wine Auction


HomeLight Sponsorship of the 2021 Chalk Art Festival




Institute of Museum and Library Services Funding received for our "Capturing our Works on Paper" project ​ Mission City Community Fund
Studio art classes for Life Services Alternatives (LSA) residents and exhibition featuring their artwork
Silicon Valley Community Foundation, Donor Circle for the Arts ArtReach program ​ Silicon Valley Creates, in partnership with the County of Santa Clara
- State of the Arts in Our City Summit funding received through the "Donor Development" program grant
- Teen curation of an exhibition funding received through the "Audience Engagement" program grant
- General operating support funding received through the "Local Arts" program grant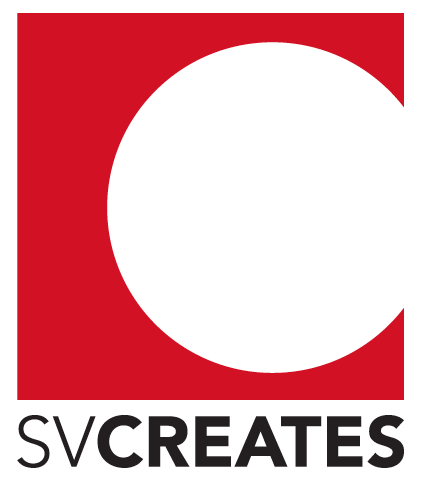 ---
Triton Membership
---
Triton Membership * All Memberships Include the Following: *
Invitations to exhibition receptions, Donuts with the Deputy, Family Days, and other special events
​Discounts and priority registration on ArtStudio and ArtHistory classes
Personalized Membership Card
10% discount in the Museum Store
Membership fees are tax deductible to the extent allowed by law. [501(c)3 nonprofit; Tax ID #94-6122076]
ADMISSION AND PARKING ARE ALWAYS FREE!
Additional Benefits for Elite Membership Levels
*

Types of Memberships

*

*

Useful Links:

*
---
Volunteers
---
The Triton Museum of Art offers a variety of volunteer opportunities to be part of the museum experience. Show your support by volunteering for: Educational programs We are happy to sign forms for required school service hours. Please note that all volunteers must be grade nine or older. Your time and energy are greatly appreciated! As a token of our thanks, all volunteers receive a discount at the Museum Store and on our ArtStudio classes. Internships Self-motivated, enthusiastic interns from nearby colleges provide project-based assistance to our education, curatorial and development departments. For more information, or with an internship proposal, please contact the museum. ​ Minimum commitment: To receive class credit, colleges typically require four hours/week per semester (approximately 16-18 weeks) ​ For more information on how to get involved, contact: staff@tritonmuseum.org
---
Art Donations
---
Details coming soon!
---
Legacy Giving
---
Details coming soon!
---
Tiles For the Triton
---
We know where good intentions lead, but the road to a great museum is paved (bordered) by the contributions of great people. For over 50 years the Triton Museum of Art has been a destination for the community, showcasing art by some of the State's best-known and highly regarded artists. ​ Please join us as we make the next 50 years possible with your own personalized tile sponsorship. Tiles can be personalized with your name, a message to your loved ones, or as a permanent memory, and will be installed in the museum's main entrance plaza. Let your words become a part of our museum. Let your contribution pave the way for others to experience the joys and values of art in our community. Get Your Tile Today!

---
---